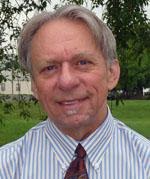 If you had asked Carl Yusavitz at age 25, where he would be in 50 years when he retired, he would have said, "Serving at the Vatican in Rome." He never would have guessed God had other plans for him.
Instead, Yusavitz retired from Penn Foundation (Sellersville, PA), a conference-related ministry, on October 16, 2020, after 20 years as director of pastoral services and Clinical Pastoral Education (CPE) supervisor.
Yusavitz studied at the Pontifical Gregorian University in Rome, Italy after college. He served the Catholic Church in active ministry as a priest for ten years before beginning graduate studies at the Rochester (NY) Institute of Technology. After deciding not to return to ministry in the Catholic Church, he married his wife, Mary, and together they served with Mennonite Central Committee (MCC) in Sudan for three years. Both of their children were born in Africa.
Upon his return to the US, Yusavitz joined the Mennonite Church and served Germantown (PA) Mennonite Church as an associate pastor. He later trained for chaplaincy and as a clinical pastoral educator at the University of Pennsylvania. Prior to Penn Foundation, he worked as a chaplain at Easton (PA) Hospital.
In 2000, Yusavitz accepted the director of pastoral services position at Penn Foundation and started a unique Clinical Pastoral Education (CPE) program that included pastoral care in a behavioral health setting. This hands-on chaplain training requires 400 hours of supervised ministry. It includes regular meetings with peers who offer support and additional perspective as each student considers how to fully engage with God and others in a pastoral role. Yusavitz deeply impacted the lives and ministries of over 180 students in his CPE supervisor role at Penn Foundation, Easton Hospital, and Penn Health System.
Yusavitz's role over the past 20 years has been multi-faceted. In addition to leading the CPE program, he served Penn Foundation clients and staff as chaplain. He offered annual spiritual care trainings for lay ministers in the community. He resourced local faith communities on topics such as spirituality, mental health, and addictions. Yusavitz also provided oversight to the Grand View Hospital (Sellersville, PA) pastoral care program and was involved on the national level of the Association of Clinical Pastoral Education (ACPE), the certifying body for professional chaplains.
During his time at Penn Foundation, Yusavitz joined the Anabaptist Chaplain group, started by Franconia Conference, to support its licensed chaplains. In the early 1990s, Clayton Swartzentruber hosted and led the group in his home. Later, Dave Derstine assumed leadership, followed by Charlotte Rosenberger, Walter Sawatzky, and then Gay Brunt Miller. Mary Nitzsche, Mosaic associate executive minister, picked up the leadership in 2017.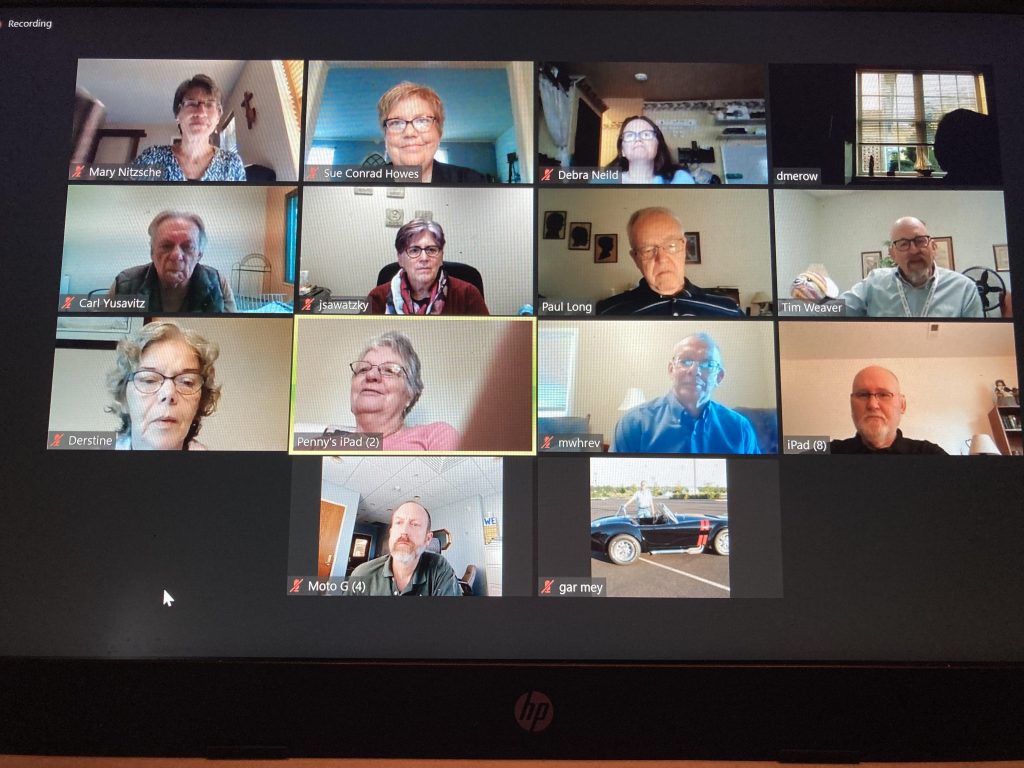 The group primarily supports area Mennonite chaplains but includes non-Anabaptist chaplains serving at Mennonite-affiliated organizations. Participants include hospice, hospital, and prison chaplains. About half of the group serve as chaplains to local continuing care retirement communities. The group meets every six to eight weeks.
At the October 8 meeting, the group took some time to honor Yusavitz's years of ministry and the ways many have been blessed by his gifts and calling. A majority of the group have had the opportunity to train under Yusavitz, through CPE, or work with him and appreciate his approachability, insights, and passion for pastoral care. We are grateful that Yusavitz allowed God to lead him to us and the many ways he offered his gifts and passion for pastoral care to our community over the years.