by Josh Meyer, Leadership Minister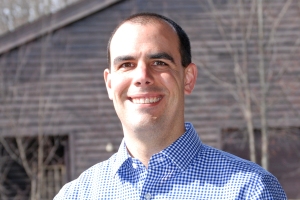 "What an astonishing thing a book is," writes Carl Sagan, astronomer and author, who captures my love and appreciation for books quite well. "It's a flat object made from a tree with flexible parts on which are imprinted lots of funny dark squiggles. But one glance at it and you're inside the mind of another person, maybe somebody dead for thousands of years. Across the millennia, an author is speaking clearly and silently inside your head, directly to you. Writing is perhaps the greatest of human inventions, binding together people who never knew each other, citizens of distant epochs. Books break the shackles of time. A book is proof that humans are capable of working magic."
Here are a few of the magic-working, shackle-breaking, people-binding books that I've been reading lately.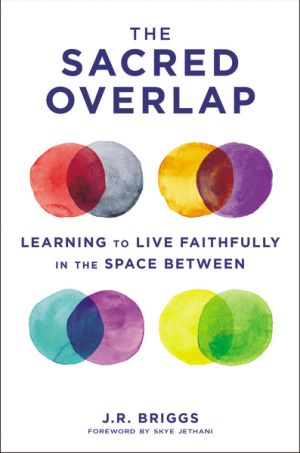 The Sacred Overlap: Learning to Live Faithfully in the Space Between by J.R. Briggs
Back in February 2019, I had the privilege of serving on a team of "readers" for this book, tasked with reading and providing feedback on an early manuscript of the project. Now, a year and a half later, the book is finally out and I couldn't be more excited to recommend it. The widening political, racial, generational, and religious differences in our society all too often lead to an "us vs. them" mentality.
In The Sacred Overlap, Briggs lays out a biblical, Jesus-centered vision that embraces tension and invites us to live between the extremes that isolate and divide people. But rest assured – this isn't a spineless call to a kind of "mushy middle" that fails to take a stand on things that matter. This is an invitation to convicted civility that emphasizes both grace and truth.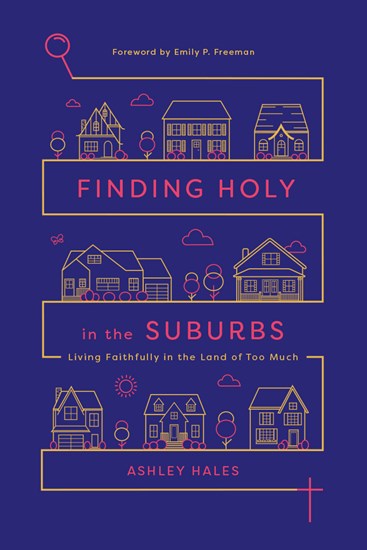 Finding Holy in the Suburbs: Living Faithfully in the Land of Too Much by Ashley Hales
Suburbs reflect our good, God-given desire for a place to call home. And suburbs also reflect our own brokenness. As Hales writes in the introduction, "The suburbs – like any place – exhibit both the goodness of God's creative acts (in desiring to foster community, beauty, rest, hospitality, family) and sin (in focusing on image, materialism, and individualism to the exclusion of others)." Quite simply, places form our loves.
Hales' book raises provocative and profound questions for suburbanites like myself: Are we bending our lives around the spaces we occupy, the things we acquire, the homes we build, and the positions we're climbing toward? Or are we willing to let the triune God straighten out the narrative of safety and control, and pull us closer to the Divine Story of love and belonging?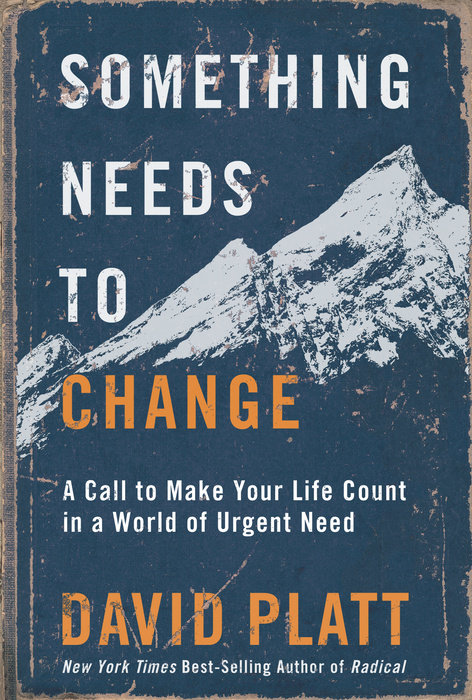 Something Needs to Change: A call to make your life count in a world of urgent need by David Platt
Is Jesus really the hope of the world? David Platt poses this question as the centerpiece of his new book. While I don't agree with Platt on every point of theology, I was challenged and convicted by his account of his recent trek through the Himalayas.
Platt, a megachurch pastor, realized it's one thing to consider the injustices of the world from behind a podium in a comfortable building on a Sunday morning. It's another thing to face the realities of human suffering, sex trafficking, urgent physical need, and deep spiritual loss face-to-face.
I appreciated and resonated with Platt's struggle, his honest wrestling with the deepest questions of our faith, in light of the human suffering of our world. Read this book and consider the questions…if you dare.
The opinions expressed in articles posted on Mosaic's website are those of the author and may not reflect the official policy of Mosaic Conference. Mosaic is a large conference, crossing ethnicities, geographies, generations, theologies, and politics. Each person can only speak for themselves; no one can represent "the conference." May God give us the grace to hear what the Spirit is speaking to us through people with whom we disagree and the humility and courage to love one another even when those disagreements can't be bridged.