Editor's Note: Mosaic Mennonite Conference anticipates welcoming eight Florida congregations (that were formerly part of Southeast Mennonite Conference) at this fall's conference assembly. For the next several weeks, we will be sharing the profiles of each of these congregations.
by Rick Lee, Pastor
Homestead (FL) Mennonite Church began in the 1950s by Mennonite Volunteer Service (MVS) workers who were in Homestead, FL working at Redlands Migrant Workers' Camp. The church has expanded and contracted over the years. The building itself has been built and expanded three times during the life of the congregation. In 2000, the church burned down, by an unknown arsonist, but was rebuilt and expanded.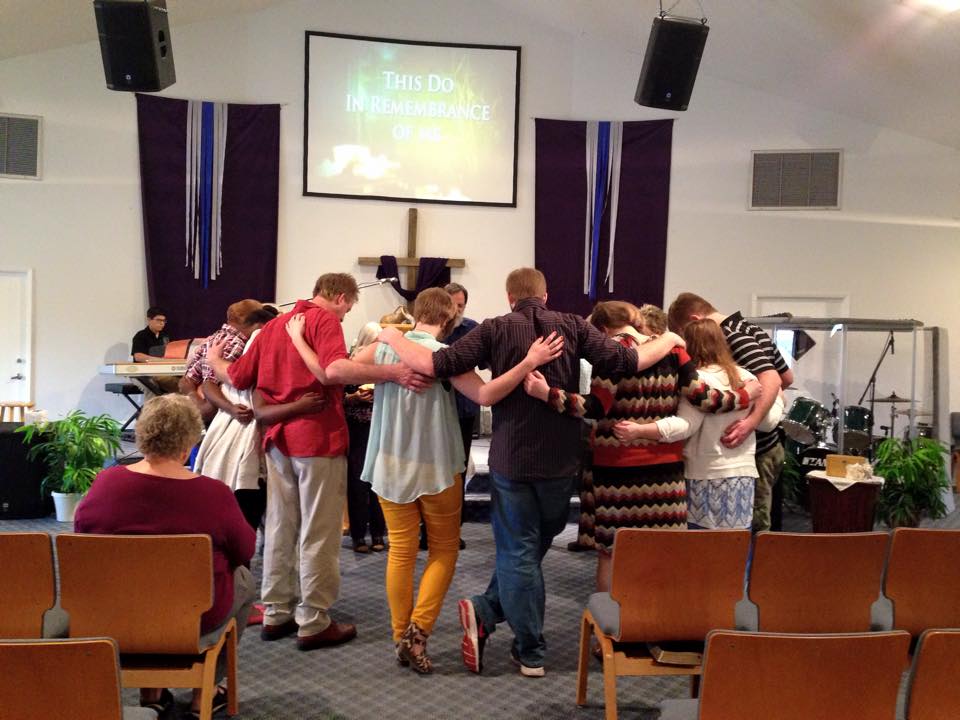 Presently, there are few ethnic Mennonites in the congregation. The majority of the congregation is senior citizens and young adults. There are a few teens and a few middle-aged families. The group is diverse ethnically, culturally, and economically. Our church worship is in English.
One goal of our church is to continue to grow and mature in our faith, in order to become more faithful followers of Jesus Christ. Most of the outreach is done through individual efforts and relationships. Members reach out to people in prison, single moms, undocumented immigrants, alcoholics, the poor, senior citizens, and children through tutoring and after school programs.
Over the years, the church has been connected and helped with many community events. In 1992, Hurricane Andrew devastated most of the entire city of Homestead, FL. However, the Homestead Mennonite Church building was fortunate to survive this disaster. Many citizens gathered at the church for help and consolation for many months following the hurricane.
More recently immigrants gather to hear from government officials, officers, and social workers about their rights as immigrants. The congregation values the opportunity to work with the community and its officials in an effort to help promote and keep peace with all people.
The church building is also offered to others for ministry use, including helping new congregations establish themselves, home schooling groups, senior citizens, mothers of preschoolers, and weight management groups. Seasonally a local community choir uses the church building to perform their holiday concerts. There have also been times that free health clinics were performed in the church building.
In the past decade, four or five churches have used our facility to try to start new churches. One Mennonite church has succeeded thus far. One of another denomination has folded. Two other congregations are still trying to establish themselves or save up money for their own building. Therefore, currently three congregations, including our own, share our facility.
Although there are many activities in the church building, the congregation is still working on finding ways to reach out to their neighborhood. Presently we try to connect through Facebook and also by encouraging our church members to love our neighbors as a source of witness.
Over the past several years, we offered Vacation Bible School. Some years we designed our own curriculum and other years we partnered with other churches of various denominations to provide a witness and activities for children during their summer break.

During a recent Advent season, an adult member of the congregation wrote reflective public readings on the themes of Advent. A youth of the congregation used pastel chalk to illustrate the theme on sidewalks and parking lots, while a reader's group from the church presented the readings in public. Younger children also learned an increasingly complex choreography to the Advent hymn, "O Come Emmanuel," each week.
This post is also available in: Español (Spanish)