Penn Foundation: A Model for the Country and the World
by Penn Foundation
Penn Foundation's history is one of unique community partnerships around a shared vision of providing the most leading-edge and highest-quality mental health care for the community, in the community.
Penn Foundation was founded in 1955 by Dr. Michael Peters, then Chief of Medicine at Grand View Hospital, and Dr. Norman Loux, a Souderton, PA native and family physician who recognized that many of his patients had "emotional problems." These two men garnered the support of other area business leaders to establish a community-based mental health center, a novel concept at that time.
Their vision, which was tremendously innovative, was recognized in 1962 when the National Institute of Mental Health called Penn Foundation a "model for the country and the world."
We have continued to strive to be a pioneer and leader in our field to this day, providing high-quality, innovative, evidence-based mental health and addiction treatment and prevention programs to our community. With headquarters in Sellersville, PA, Penn Foundation employs 455 compassionate professionals that serve more than 20,000 children, adolescents, and adults each year with integrated, holistic care designed to meet the unique needs of each person. We also partner with businesses, schools, churches, law enforcement, physicians and healthcare providers, and others to shine a light on mental health and addiction issues and provide education and resources on these topics.
Building community has always been part of Penn Foundation's mission. We do this in a variety of ways:
offering innovative, responsive care
creating a welcoming, safe community among our clients and residents that supports their journeys of change and recovery
being responsible stewards of the generous gifts and resources that we have been given
participating in community events and supporting partner organizations.
As we look to the future, we remain committed to effectively meeting the needs of our community. We will continue to reimagine the services we provide, remain a pioneer in our approach to care, and seek strategic partners who want to help us advance our mission.
Community support was instrumental to the founding of Penn Foundation, and it continues to be a key factor in our ability to provide mental health and addiction care to our community. We are incredibly grateful to our caring community, which has generously answered our calls for help over the past six decades. To learn more about Penn Foundation, or to give the gift of hope and ensure that mental health and addiction services continue to be available, please visit our website at www.PennFoundation.org or contact Kim Detwiler, Vice President of Advancement and Communications, at (215) 453-5190.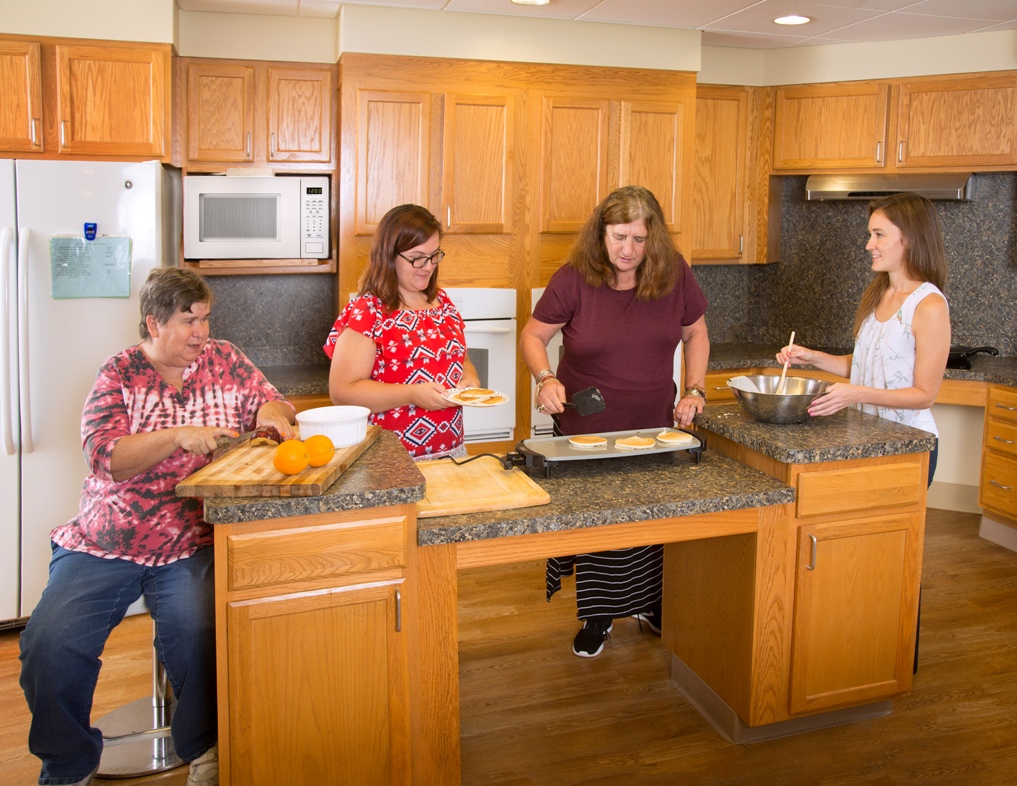 Prayer Requests
For Penn Foundation's Board of Directors as they imagine how to best serve our community through these uncertain COVID-19 times
For Penn Foundation's administration who have to navigate financial and legislative decisions beyond their control
For Penn Foundation's staff who have to juggle child-care and schooling along with their work at Penn Foundation
For Penn Foundation's Recovery Center staff and the dedicated work they do 24/7 with people struggling with debilitating and devastating addictions
For the safety and well-being of Penn Foundation's residential program staff
For psychiatrist Dr. Vernon Kratz (Ambler (PA) congregation) as he retires after 47 years of faithfully serving the community