by Mackenzie Miller
(The following profile is part of a larger project, working to highlight diverse voices within the conference during this unprecedented time of COVID-19.)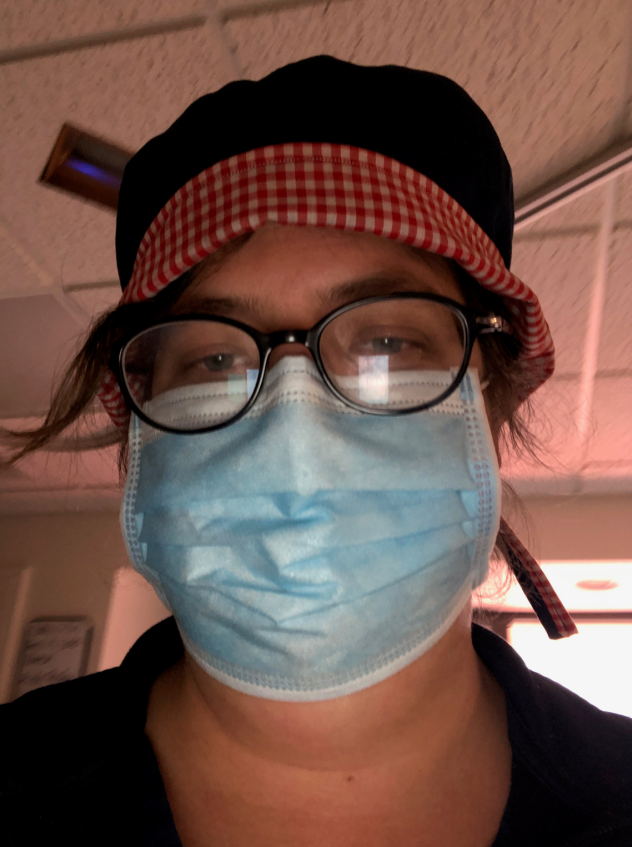 As a nurse at Fox Chase Cancer Center in Philadelphia, Ashley Moyer (Franconia congregation) is witnessing COVID-19 firsthand.
"It's taking a toll on all of us," Moyer said. "Our world has been flipped upside down."
When the pandemic arrived in early spring, Moyer had recently graduated with her nursing practitioner license and was looking to transition away from her job at the cancer center, but the virus changed the health of her community as well as the job market.
Moyer now finds herself heading into work three to four days a week, splitting her time between the cancer center and the nearby Jeanes Hospital, where she crosses the connecting bridge and enters a COVID-19 positive environment, treating patients in need of care.
"We don't know if what we're doing is actually helping," Moyer said, in regard to medical treatment.
But Moyer's role as a nurse has expanded during this time, as family members of patients are limited in their visiting hours. Some choose not to take the risk of coming into the hospital at all.
"Taking care of these patients is emotional because you are the only person they see in a day," Moyer said. "We are that person's only support."
Sixteen years as a nurse and Moyer has never witnessed anything like this, both inside and outside of the hospital. When she isn't at work, she spends time with her three-year-old daughter at her parent's home, where they have chosen to quarantine together.
"We are not the population that's been hit hardest," Moyer said. "But I really feel strongly that we need to be apart right now."
Though Moyer has remained an active member of Franconia Mennonite Church, she continues to encourage those around her to stay at home.
"From a medical standpoint we're no better off than we were 12 weeks ago," she said.
"I really just try and protect as many people as I can," she said. "Especially for Mennonites, it [community] is family and closeness and making meals for others. But that's not the answer right now."
Moyer continues to try and find balance in her life during this time by spending time outdoors and with her daughter. She anticipates an end that will bring a return to normalcy.
When asked what message she continues to share with those around her, influenced by her close interaction with COVID-19, Moyer said, "being together by staying apart."