By Dave Mansfield, Pastor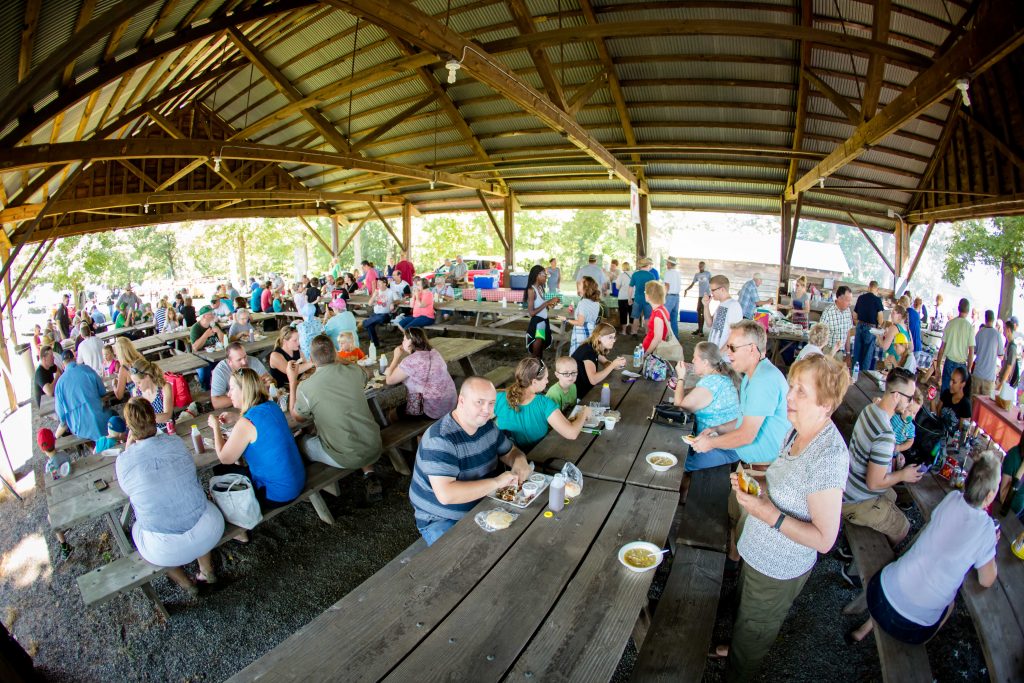 Vincent Mennonite Church (Spring City, PA) is still going strong after 285 years. Our current building is just a few miles from the original meetinghouse, which still stands today. We are a congregation that enjoys community and getting together, whether it is on Sunday mornings or whenever else we can find a good excuse. We have regular fellowship meals, seasonal celebrations in our pavilion and grove, holiday celebrations, and more.
Our gatherings allow us to reach out to our surrounding community and invite them to join us. Our Fall Harvest Party and Chili Cook-off is a favorite of our congregation and friends. The Children's Christmas Musical is always a wonderful addition to our congregational life in December. However, our biggest event is our annual Country Fair which we hold every August. It draws hundreds of people from across the region with our antique tractor show, chicken BBQ, exotic pet exhibit, and more.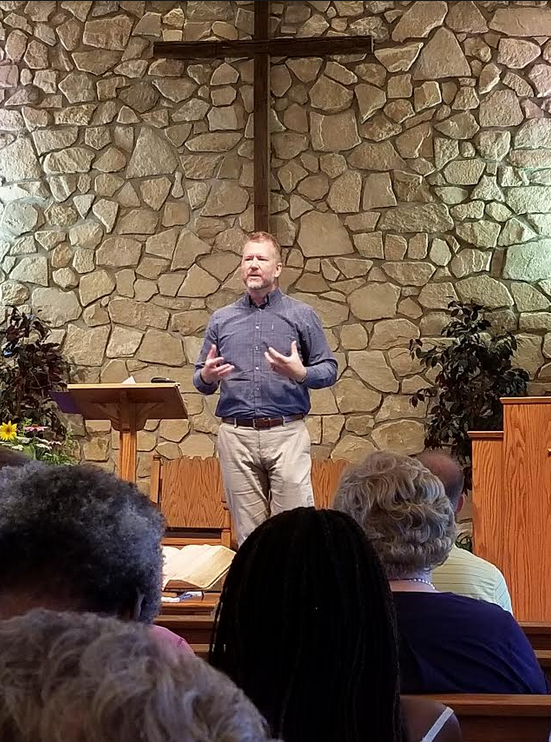 On a typical Sunday morning, you will find about 85 of us gathering for worship. We enjoy singing the old hymns and the new favorites. Many people from the congregation participate in the service, from hosting to praying, music to message.
Like many of our other rural congregations, we find ourselves still navigating the cultural and geographical changes of the last several decades. Our surrounding landscape has changed from tractors to tracts of houses, and our populace has grown and diversified as well. Please pray that we could learn how to effectively minister into the community in new ways.
As we find ways to connect the values of our faith to modern methods of expressing them, we pray that we might increase our awareness of and compassion for our surrounding community. We dream that someday our church will become a focal point of our neighborhood, rather than a landmark.
Prayer requests from the Vincent congregation.:
Our congregation is looking to hire a new administrative assistant. Please pray that the right person is hired for this position.
Please pray for us as we dig deeply this summer into being engaged in our community and more welcoming to guests.
Pray that we make good decisions regarding adapting to the pandemic: which ministries should we offer and how do we adapt them to this season?