by Maria Hart
The Garden Chapel is located in Victory Gardens, New Jersey and is the only church in the town. In 1941, the borough of Victory Gardens was acquired by the federal government to build a housing project for war industry employees. The borough was named for the "victory gardens" planted at private homes during World War II. The chapel where our congregation meets originally housed military personnel. After the war ended, the building was eventually re-purposed to foster peace and was established as a Mennonite church in 1971.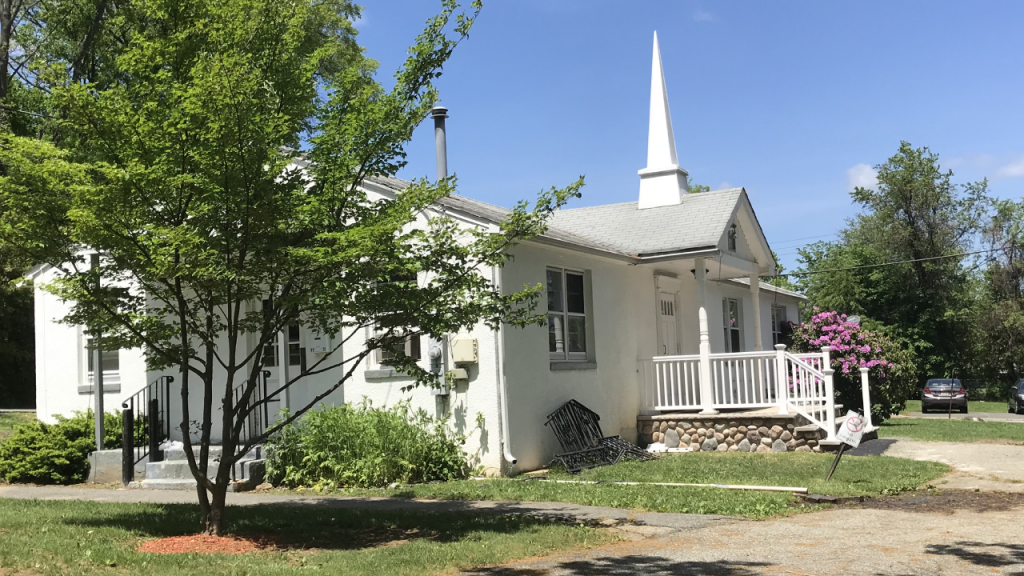 Since its inception in 1972, Garden Chapel, the chapel at the "bottom of the hill," has served Victory Gardens and its neighboring communities in many ways. Led by Claris and Mavis Baker, the Sprouts Garden Club welcomes youth and grown-ups each spring to help grow a garden full of kale, eggplant, carrots, string beans, strawberries and more to share with the community.
WALL (Worship Arts League), founded by Maria Hart, provides quality music instruction for those who desire to play an instrument but may not have the resources for lessons. Annual performances are held to showcase the students' gifts as well as to inspire others to use their gifts in the arts to make a positive difference in society. Our Summer Program had traditionally provided quality childcare in a vibrant summer camp setting focused on teaching Christian values as well as the Arts. It is momentarily paused until building repairs are completed.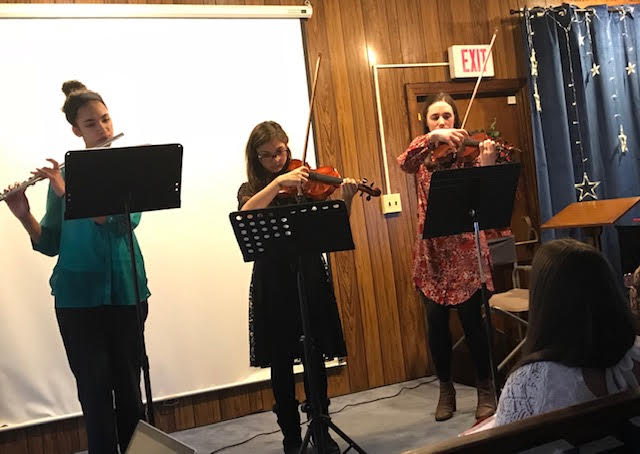 We currently are led by two pastors who tirelessly work for the good of our church and community. Pastor Timothy Hart grew up in the Dover, NJ area and attended the chapel during his childhood. Prior to his ministry at The Garden Chapel, he was a Youth Pastor in Bloomfield, NJ. In 2010, The Garden Chapel invited Pastor Tim to "revive" the ministry of the church.
Now, a decade later, Pastor Tim continues to pastor the church as he serves the community and beyond, with his wife, Maria, and daughter, Melody. "Team Hart" brings forth a vision of a church that embraces people from all walks of life and different places of the world in order to share and celebrate the grace and goodness of God.
In 2015, a bilingual service was introduced to better serve those who speak Spanish but are not quite fluent yet in English. Pastor Héctor Quiñones was ordained and installed that year. He initiated free ESL classes and continues to help residents who need to learn English for employment and attain basic English literacy. His wife, Lisa Quiñones, brings her expertise in music and has richly grown the bilingual worship team and choir groups. "Team Quinones" (which includes Lyah, Josias, and baby Yannah) have blessed us with their passionate pursuit to do all for the glory of God.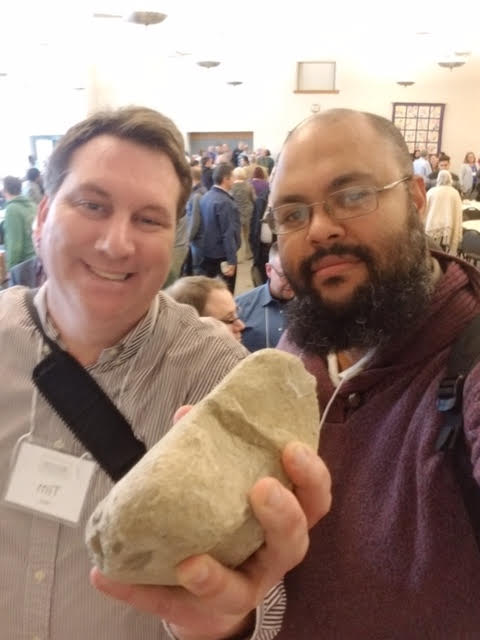 The Garden Chapel Council is a team of leaders who are committed to being diligent stewards of the house of God. They give generously of themselves and offer tremendous support to The Garden Chapel. Presently, they are: Aileen Ince, president; Jeannine Adams, vice president; Donna Patierno, treasurer; Mavis Baker, and Maria Hart, secretary.
The Garden Chapel's mission "to love God, love our neighbors, and love each other" simply expresses the heart of every activity and event held within and outside the walls of the church. It is our love for God and the love for all people that underlies the ministry and inspires the Garden Chapel team to serve relentlessly. 
Prayer requests:
1. Pray for guidance/wisdom in regards to reopening the church. Pray for the leadership team, especially that they stay in accord with God's will.
2. Pray for protection and provision over the congregation & their community.
3. Pray for God to heal those who are ill.
The opinions expressed in articles posted on Mosaic's website are those of the author and may not reflect the official policy of Mosaic Conference. Mosaic is a large conference, crossing ethnicities, geographies, generations, theologies, and politics. Each person can only speak for themselves; no one can represent "the conference." May God give us the grace to hear what the Spirit is speaking to us through people with whom we disagree and the humility and courage to love one another even when those disagreements can't be bridged.