Children Decide via Consensus
by Jennifer Svetlik
In April, the elementary Sunday School classes at Salford (Harleysville, PA) Mennonite Church spent several weeks learning about decision-making via consensus. Then, they used the consensus method to decide where to dedicate the children's offering that has been collected since last September.
During the pandemic, the congregation had stopped passing offering baskets. When basket collections were brought back last fall, the worship team invited children and youth to serve as ushers. These same ushers then separate all the coins and one-dollar bills from the offering to serve as a children's offering.
During the Sunday School classes, the students learned that consensus decision-making differs from voting because instead of the majority winning, the desires and needs of the whole group are considered.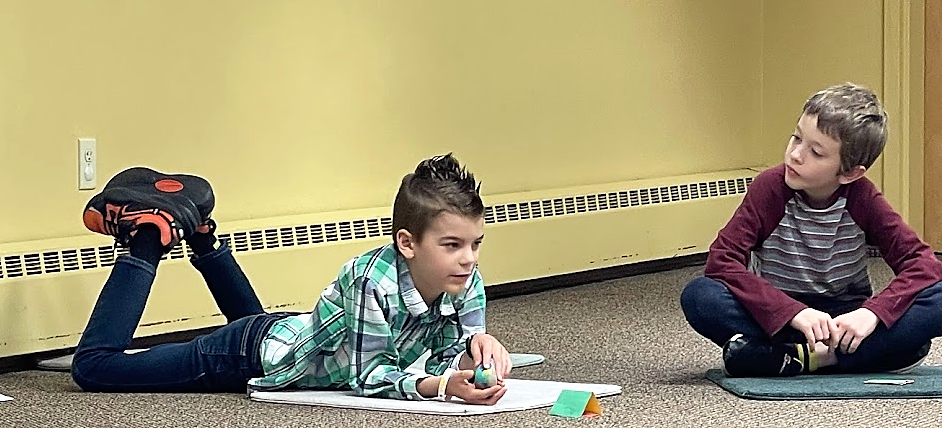 The students first practiced deciding via consensus about what snack to have. There were three possible snack choices. It took almost the whole class time, but once the group came to a consensus, it was the most creative snack ever served during Sunday School!
Then the group learned about three different local Conference-Related Ministries (CRM): Bike and Sol (East Greenville, PA), Crossroads Community Center (Philadelphia), and Ripple Community Building Center (Allentown, PA). They looked at photos, websites, and videos showing the impact of the work of each ministry. Then the children talked about which ministry should receive the offering. The conversations about this were extensive because each ministry does such good work.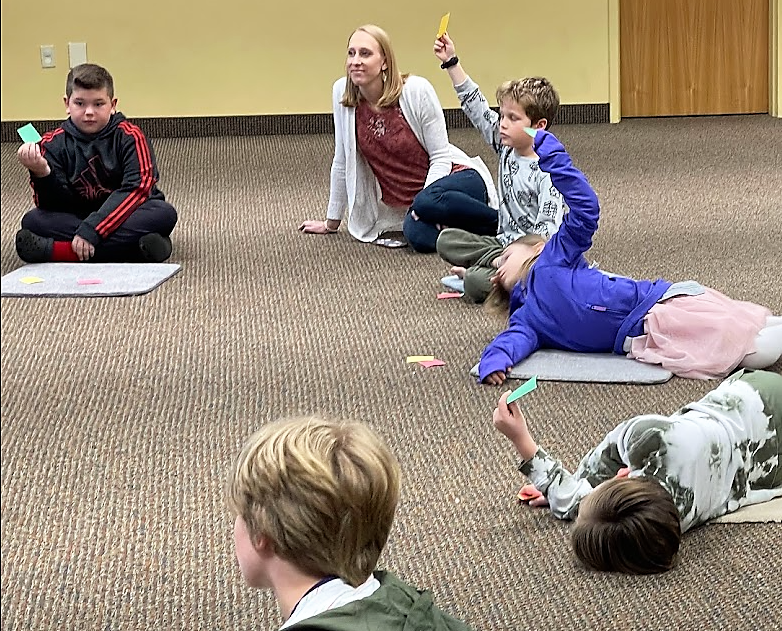 Some students had given or purchased bikes at Bike and Sol and were able to speak first-hand about the work. Some students were moved by the welcoming space and the art therapy that is offered at Ripple's Community Building Center. Other students, convicted about the prevalence of gun violence and that all kids and youth should have safe places to play and hang out, passionately advocated for Crossroads Community Center. 
In the end, the group decided to split the money three ways. This was hard for some students who felt like a particular group was doing the most important work, but it was a way to include everyone's interests. 
The whole process took two and a half class sessions. "We learned that consensus decision making takes a lot longer than voting! But it felt good because everyone felt included," one participant shared.
"Being able to be the ones to decide where this money goes felt really important," another student shared.
Observing these children learn, listen well to each other, and creatively generate solutions was a real joy and a unique faith formation opportunity.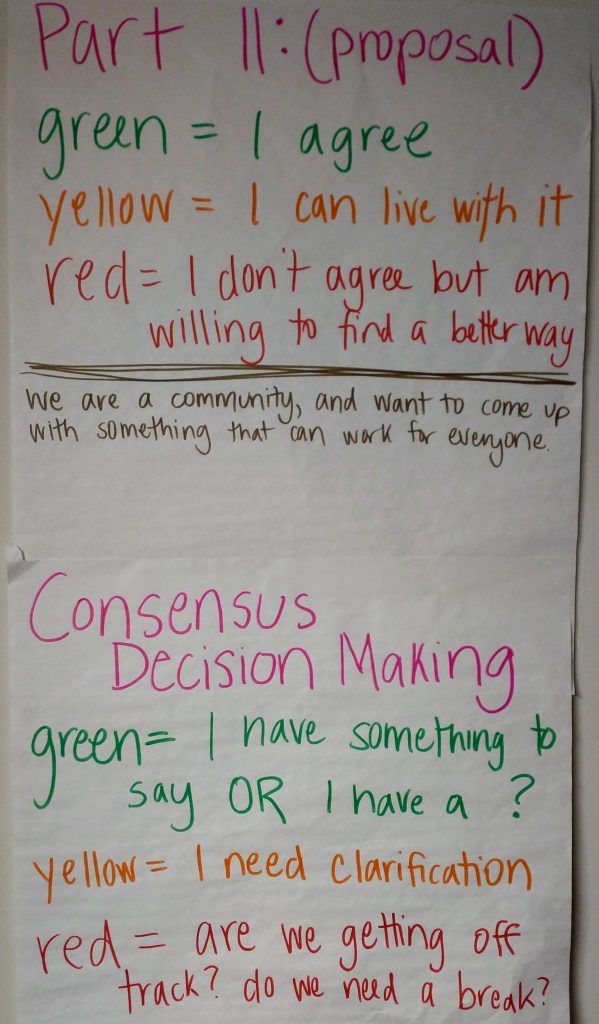 Jennifer Svetlik
Jennifer Svetlik (she/her) directs children's education and justice Initiatives at Salford Mennonite Church and works in fundraising and marketing for Roots of Justice. She and her partner Sheldon have two young children and live in Lansdale, PA.
The opinions expressed in articles posted on Mosaic's website are those of the author and may not reflect the official policy of Mosaic Conference. Mosaic is a large conference, crossing ethnicities, geographies, generations, theologies, and politics. Each person can only speak for themselves; no one can represent "the conference." May God give us the grace to hear what the Spirit is speaking to us through people with whom we disagree and the humility and courage to love one another even when those disagreements can't be bridged.