A line of hospital techs filled the space designed for concessions. On counters usually covered with ketchup and mustard, colorful plastic bins sat side by side as scrub-clad workers carefully measured doses and checked syringes, holding them up to the light for gentle tapping.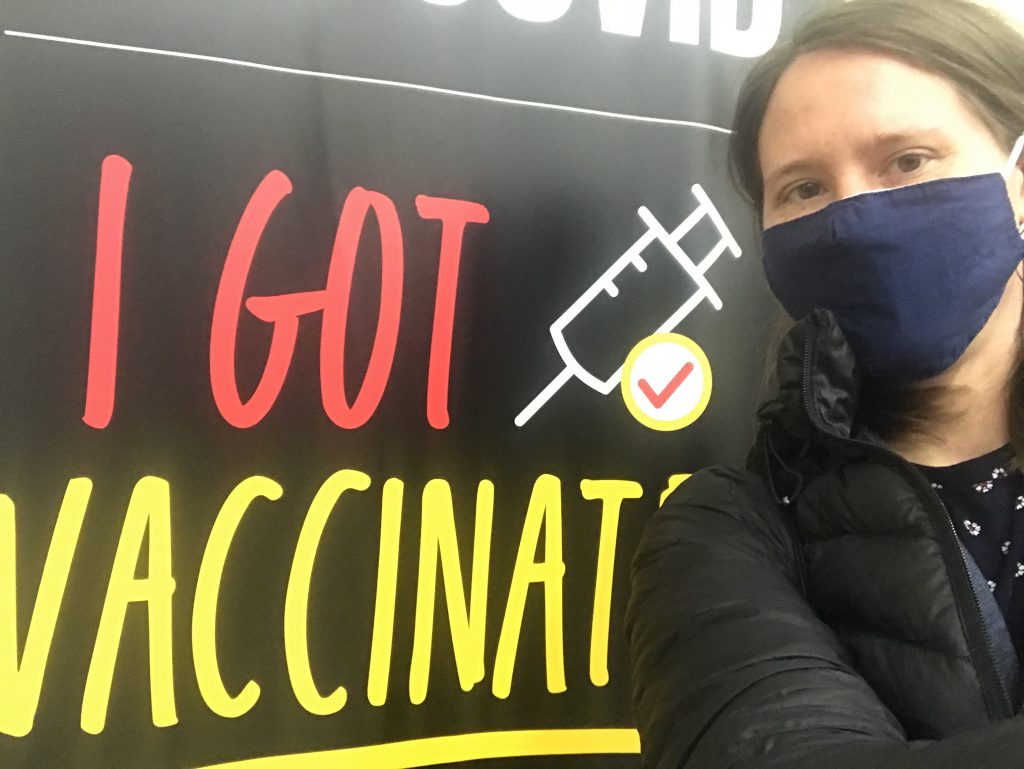 The Baltimore Convention Center had opened up only a week before as a mass vaccination site. I was pleasantly surprised to get an appointment just two days after I received the email notifying me of my eligibility. It was a cold, rainy day, frequently switching to sleet, and quickly covering still surfaces with a layer of ice.
Yet the woman who welcomed me at the door greeted me with kindness, even as she lifted her chin to see around the fog covering her glasses and face shield. Others stood out in the elements to direct traffic or provide wheelchairs. There were no raised voices, no irritation at silly questions or misunderstood directions, no jockeying for position or cutting in line.
It was peaceful.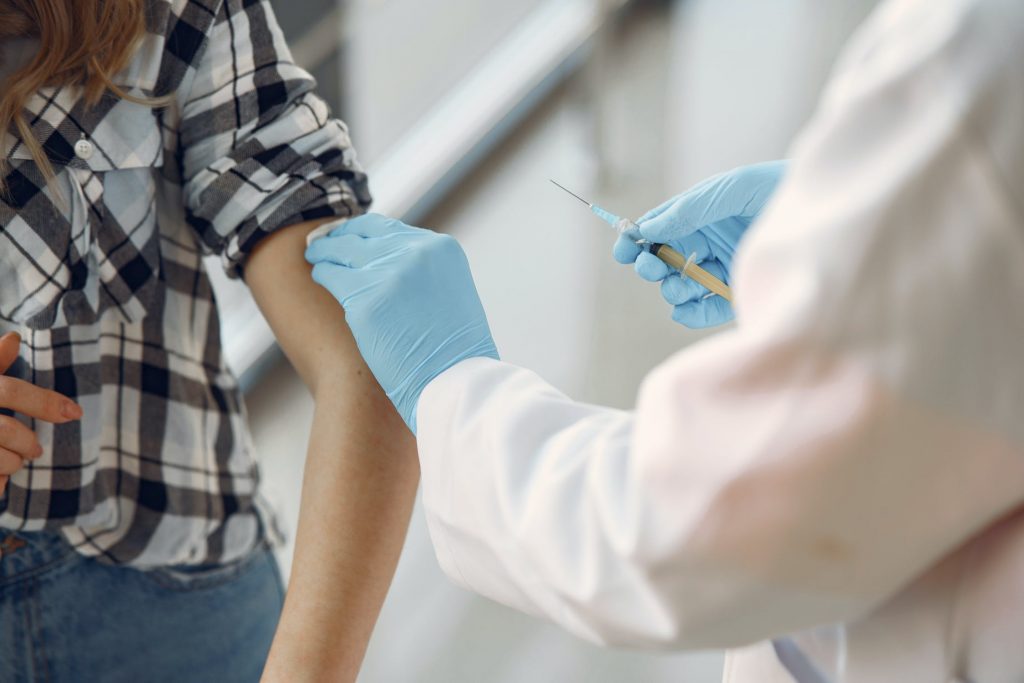 As I stood in the long line waiting to receive my vaccine, people around me chatted with old friends or were introduced to new ones. Elderly women and men slowly made their way up the long carrel reserved just for them as the woman directing folks to check-in spots treated them with special honor. This courtesy—so our elders didn't grow tired waiting in line—brought tears to my eyes. Watching their determination to get their vaccination, matched by the determination of the hundreds of other neighbors surrounding me, filled me with hope.
It's been a long year as COVID-19 has swept through our communities. Some of us have been forced to stay home, to miss important family celebrations, to change our habits and interactions. Others haven't had that privilege—working on the front lines in hospitals, grocery stores, or manufacturing. Some of us are bored. Some of us are exhausted. Some of us are traumatized. It's been a long year.
Yet in this space, in this exhibition hall full of strangers, I sensed the presence of God's Spirit: in the patient anticipation of the waiting, in the kind helpfulness of the field hospital staff, in the powerful science that made a vaccine possible, in the intricacy of the human body that can take virus proteins and turn them into antibodies. I saw God's fingerprints everywhere I looked.
It was beautiful. It was peaceful. And God was there.