Contextual Mission & The Sending of the 72
One Day Seminar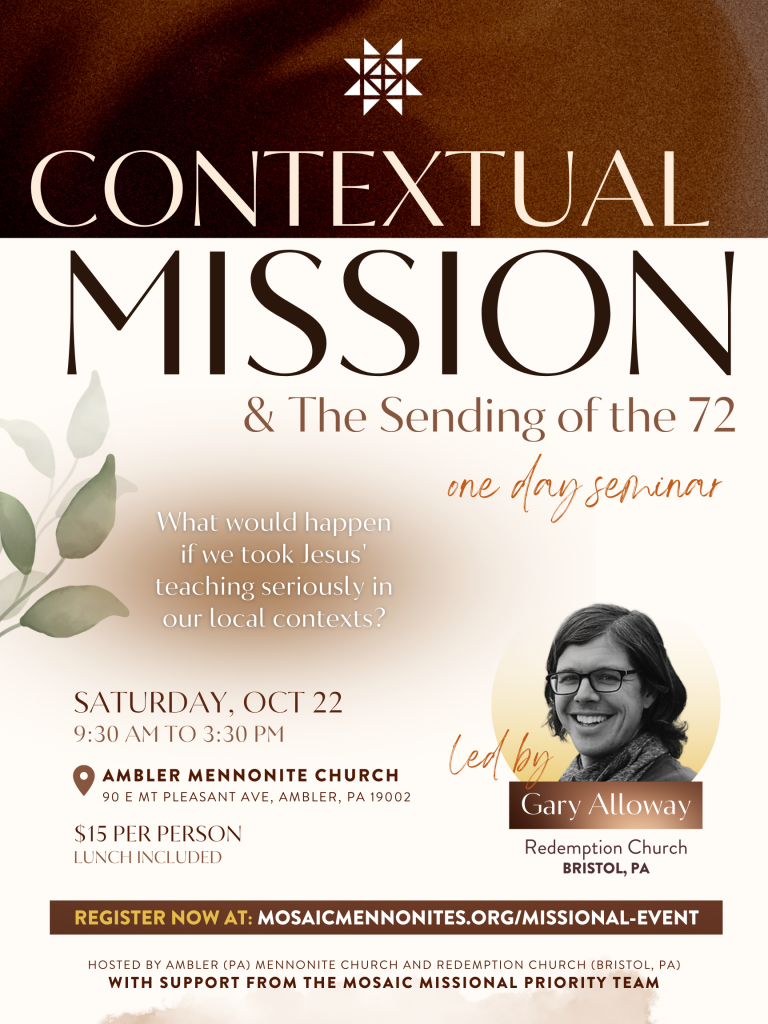 In Luke 10, Jesus sends out the 72 with a simple instruction: "Go out with nothing but your vulnerable self and find where God is already at work." It's a simple instruction, but one we have often ignored. What would happen if we took Jesus' teaching seriously in our local contexts?
Come to this one-day seminar where we will explore Jesus' teaching in Luke 10, practice prayer walking and cultural exegesis, and share missional stories of how we have seen these principles at work. The day should be fun, meaningful, and hopefully give you tools and encouragement to take back to your local context.
This event has now passed – Thank you for your attendance!
Speaker: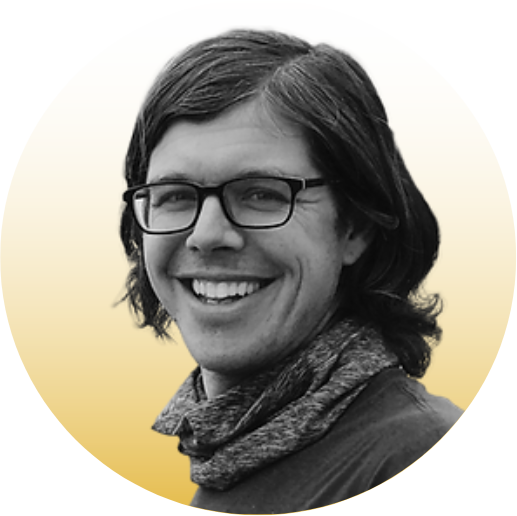 Gary Alloway is a pastor, church planter, and new member of Mosaic Mennonite Conference. He planted Redemption Church in Bristol Borough, PA in 2009 and has a passion for Philadelphia sports, crossword puzzles, and all things local ministry.