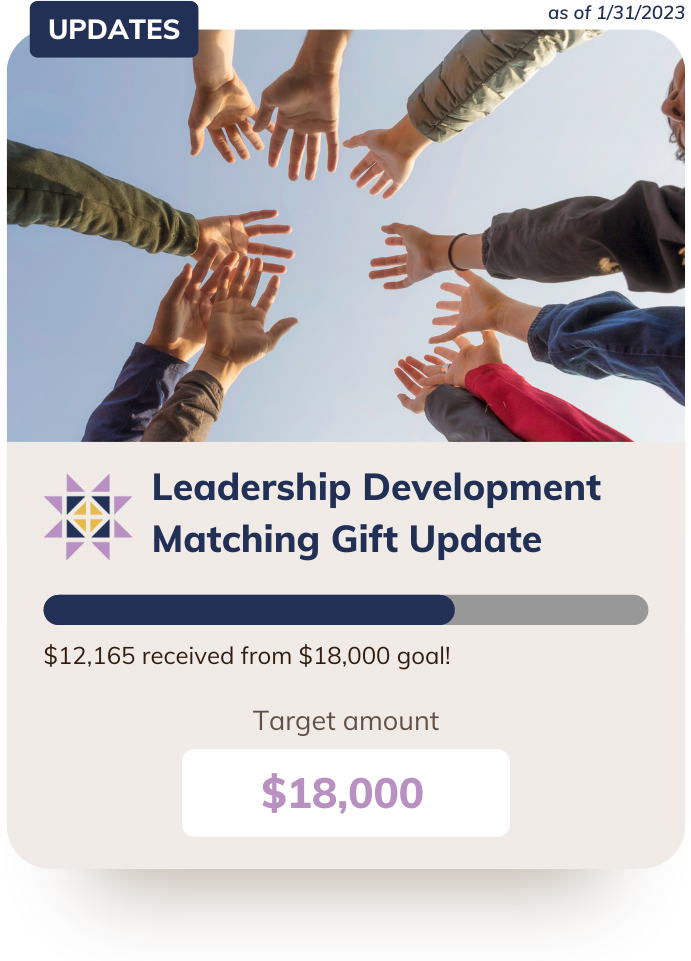 Leadership Development
Matching Gift
Mosaic Conference has received a matching grant of $18,000 for any individual* gift donated for leadership development.
A retired Franconia Mennonite Conference missions worker has graciously offered this matching grant of $18K.
By giving now, you can double your gift, thanks to the matching grant.
All gifts must be received by January 31, 2023 and earmarked as "Leadership Development matching gift."
*gift must be an individual/personal gift, not congregational or organizational.
To donate by check, please send check, payable to Mosaic Mennonite Conference, to 1000 Forty Foot Rd Ste #100, Lansdale PA 19446. Please note "Leadership Development match" on your check.
To pledge your gift, please email Conrad Martin, Director of Finance.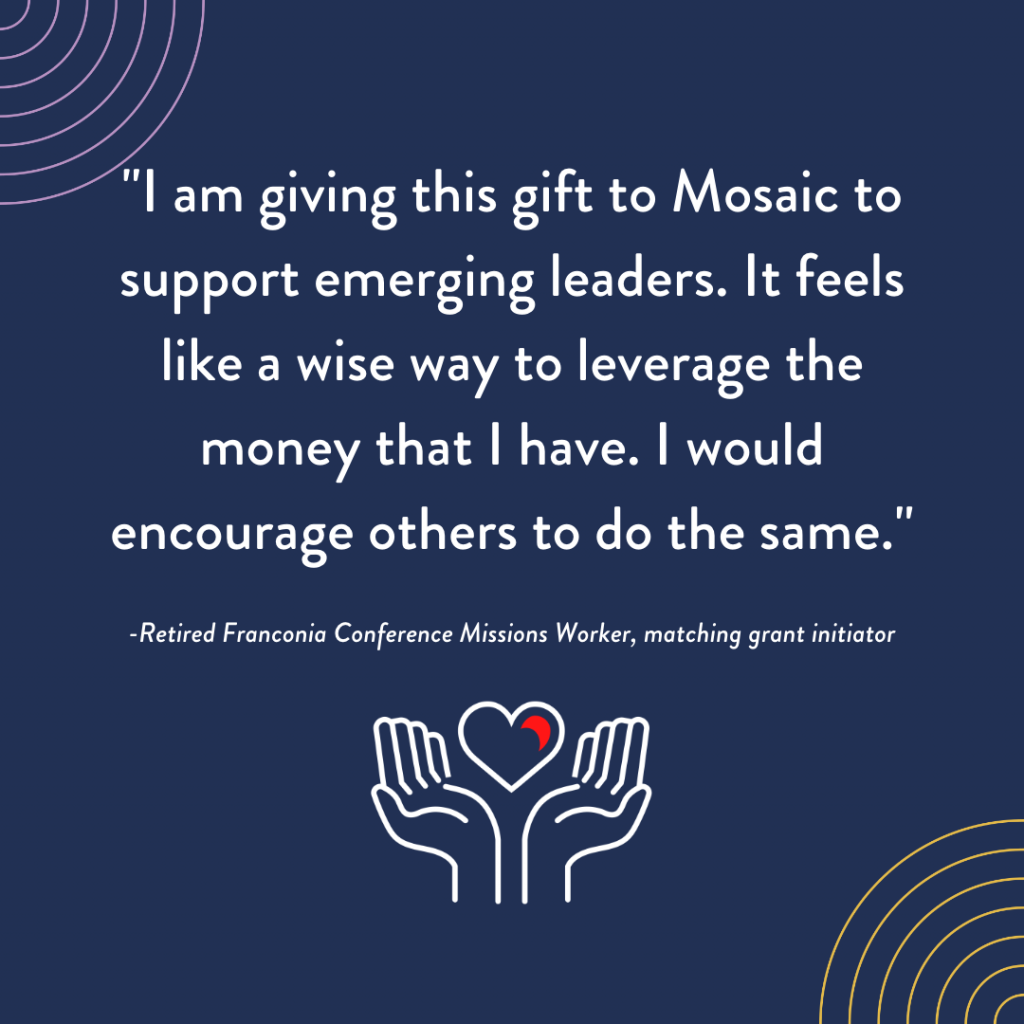 Some of the ways your gift can help…
Mosaic Institute
Ambassador Program
Leadership Development