The pandemic has provided us the gift of thinking outside the box that is our church building. While Zoom gatherings have hosted our regular weekly worship, we craved coming together as in-person community. So at Taftsville (VT) Chapel Mennonite Fellowship, we decided to "go wild." We began supplemental Wild Church services once or twice a month on Sunday afternoons.
We first learned about the Wild Church Network (WCN), which was co-founded by a Mennonite pastor, Wendy Janzen of Ontario, from a Mennonite Creation Care Network (MCCN) newsletter. This model of doing church resonated with us in our congregational commitment to creation care while also fulfilling the desire we had of safely resuming in-person worship.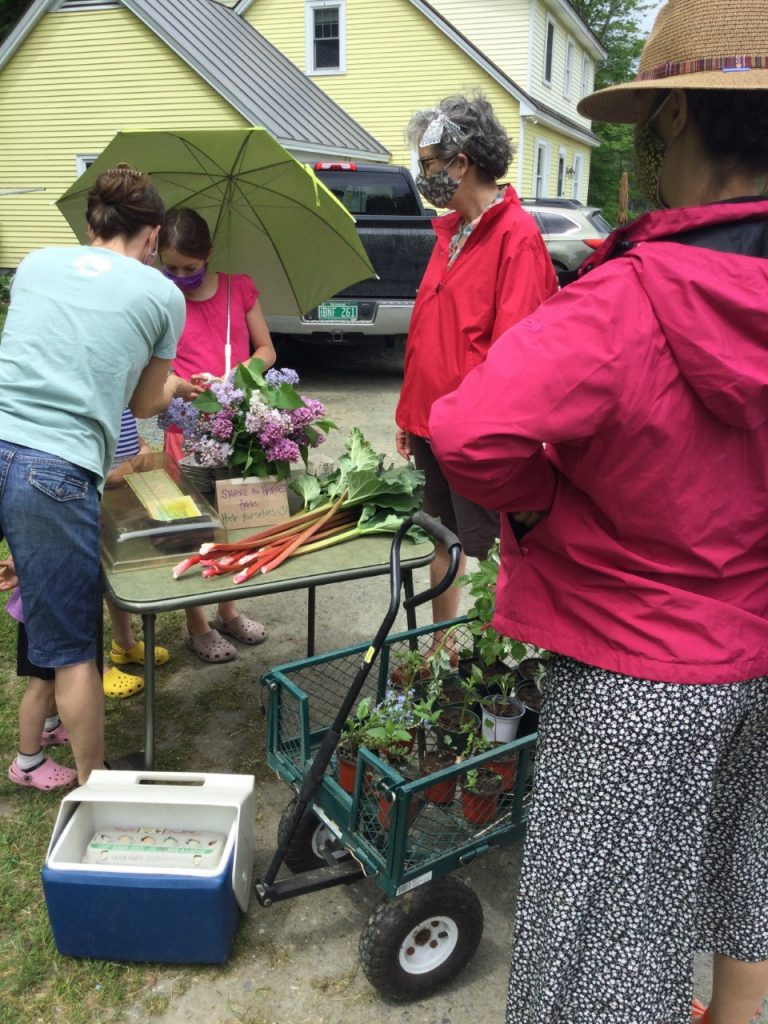 Worshiping outside, without walls, invites and facilitates a direct connection with the holy. When people are asked where they most often feel connected to God, the answer is frequently in nature. Coming together outside also puts us all on common ground, embracing the priesthood of all, including creation.
Wild Church offers a unique outreach potential to those who may not feel comfortable stepping into a traditional church building. Extending an invitation to come to Wild Church can feel more comfortable and may be an easier gateway into the faith community. It is also a model that is family-friendly and loved by children who are naturally curious and engaged with their environment. Jesus did much of his teaching and preaching outside. He is our encouragement to be radical, to get back to our outside roots.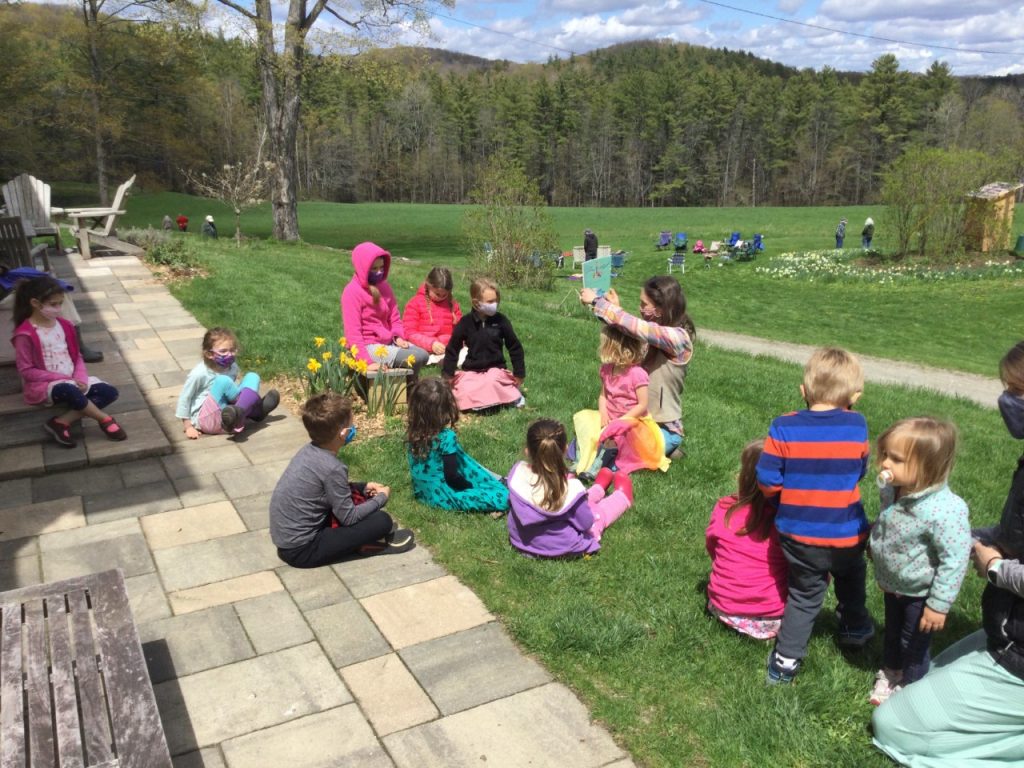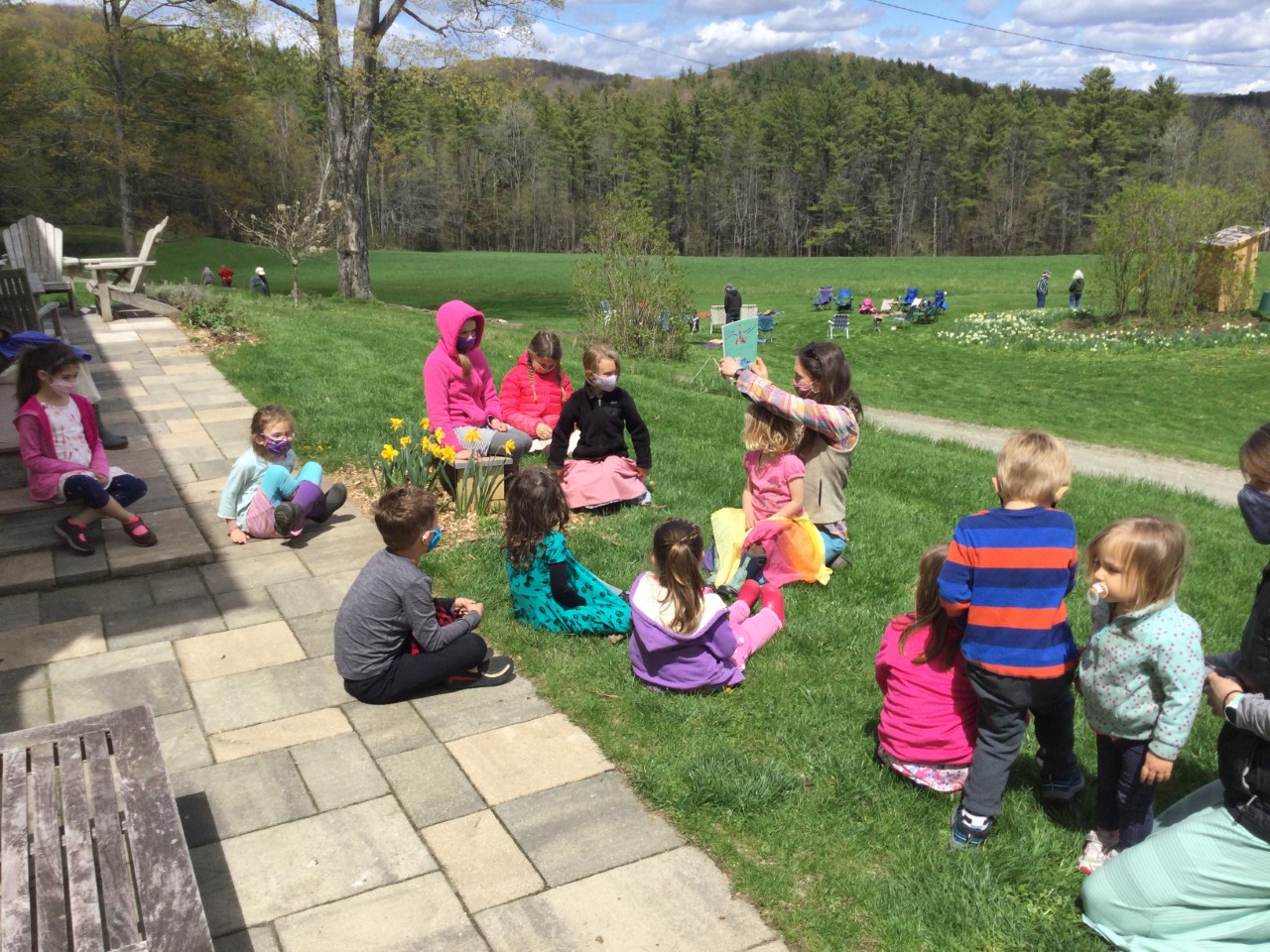 In the summer of 2020 we officially joined the Wild Church Network, a network of churches from the Christ tradition who encounter God in the wilderness. As the WCN website states:
In this age of mass extinctions, we feel burdened by the love of Christ to invite people into direct relationship with some of the most vulnerable victims of our destructive culture: our land, our waters, the creatures with whom we share our homes.  WCN offers invitations to reconnect with the natural world. As kin. As sacred. As beloved co-participants in a larger story of grace and inter-being.  Wild Church gatherings offer opportunities for contemplation, grief and praise, movement and song, solo wandering and wondering, advocacy, ecological restoration and activism on behalf of and in collaboration with the beloved others in our watersheds.
As a worship leader for our Wild Church services, I often describe it as worshiping in creation, with creation, as creation. While there is no prescriptive format for doing Wild Church, there are common practices that include meeting outside and having a contemplative time of solo wandering. It is God, through nature and through us, that delivers the sermon during our time of wandering & wondering, followed by sharing.
We have created a flow that works well for our hour-long services that include a call to worship, scripture reading, a prompt to contemplate, 20 minutes of solo wandering (during which young children have a special kids' time), regrouping to share, and a closing prayer.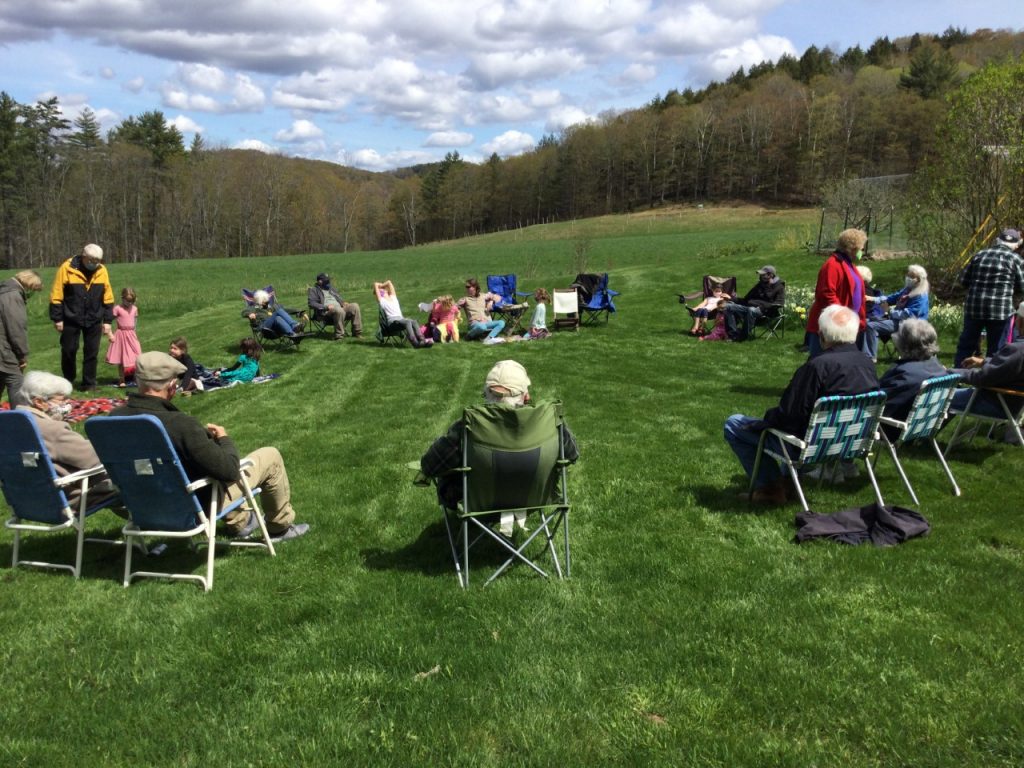 We come to Wild Church to re-connect spiritually with God, with each other, and with the land as beloved community. Meeting in this way has been a blessing over the past year and as a congregation we hope to continue meeting God together outside as Wild Church, even after we are able to once again be back in our building.
Curious to learn more about Wild Church?
Email the author, Heather Wolfe, at: heather.wolfe@hotmail.com